Our Mission
There are millions of rural and blue-collar patriotic Americans who are disaffected and disenfranchised from the nation's corridors of power. Their fears ignored, their priorities dismissed, their values ridiculed, they've become cynical and pessimistic about a government that so often does not hear their voices.
Our primary objective is to register, educate, and enfranchise these disaffected citizens and ensure that their voices are not just heard but heeded and that the American Dream becomes their dream again.
You can join our effort by donating, volunteering, and spreading the word about our daunting but necessary endeavor. Click below to learn more about our objectives.
More About Our Objectives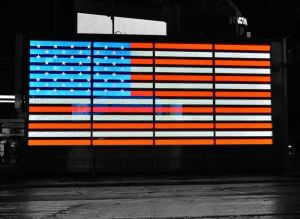 Leadership
Our non-partisan, non-profit organization was created by over thirty former Trump for President campaign staffers motivated by President Trump's first inaugural address: "Through loyalty to our country, we will rediscover loyalty to each other."
Our team's capabilities in field organizing, data and digital analytics, psychographics, and messaging are an unmatched arsenal that we will deploy on behalf of our objectives.
Click below to learn more about our leadership team.